Loreto Airport: less than 2 hours from Los Angeles!
Janelle and I have been visiting Baja California for years. We've driven down from San Francisco all the way down to Todos Santos, but most of the time we flew.
The problem when flying down to Todos Santos is that not there's no local airport. You have to fly for 3.5 hours to Cabos and then drive for almost two hours on a very dangerous road.
If you are lucky not to hit a cow or donkey, someone might be trying to pass a slow truck on the two lane road heading directly towards you. The multiple white crosses you see on the side of the road are evidence of this danger.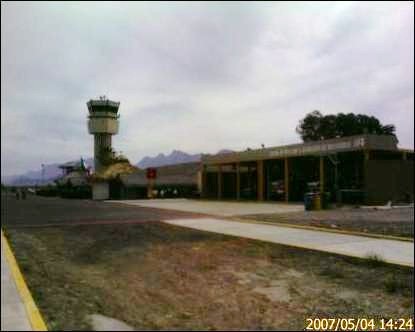 The Loreto airport with the firefighters in the foreground
For this reason we were really happy to know Loreto had its own International airport! In addition, the flight down from Los Angeles is less than 2 hours long!
There's also a great road from the airport to downtown Loreto or to Nopolo, where our lot is located. The trip from the airport to our lot takes less than 5 minutes. And to top it off, the road is lit: a series of poles illuminates the road allowing you to drive at night (something you'd never do in Todos Santos since the risk of hitting a cow would be too high).
Many folks in Todos Santos appreciate the fact that it's a bit harder to get there: it keeps the town from becoming a new Los Cabos. But Janelle and I both work fulltime and we don't have much vacation time. Being able to get to Loreto in a few hours instead of wasting a whole day when travelling is a big plus.
Below I copy some pictures I took of the Loreto airport and some satellite photos I've created using Google Earth.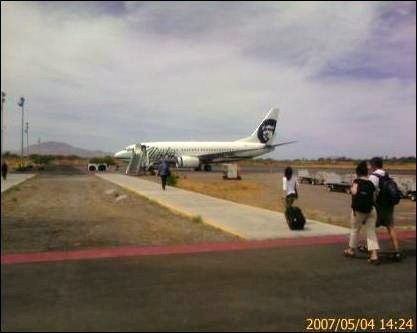 An Alaska airplane gets ready to take off from Loreto International (LTO)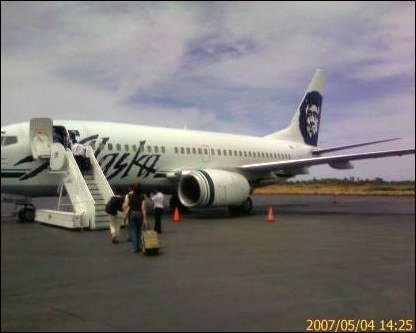 Passengers board an Alaska airplace at Loreto Internation (LTO). You can see Janelle with her leopard like carry-on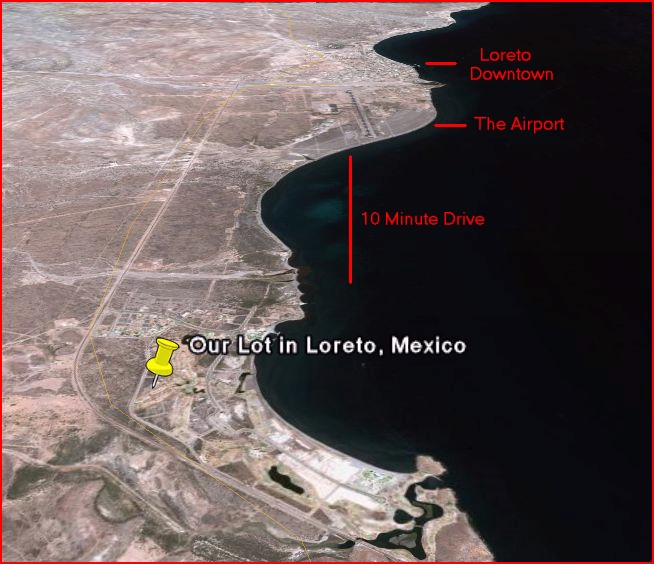 A satellite view of Loreto, the airport and Nopolo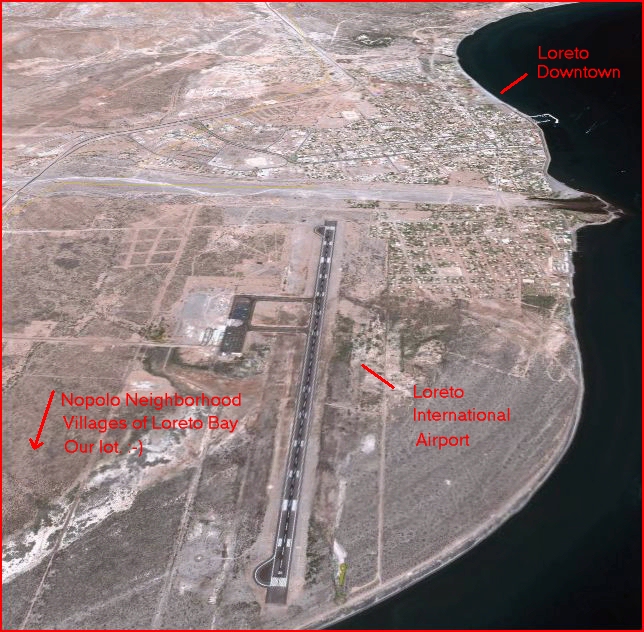 A closer shot of the Loreto International airport (LTO). Notice that it's just south of downtown Loreto.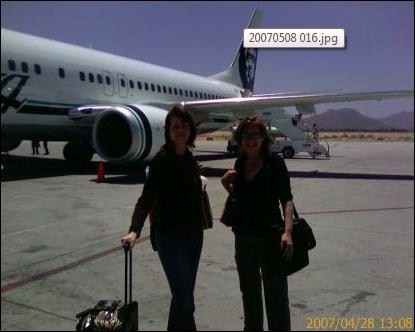 Janelle and Karen stand in front of an Alaska Airlines plane (in Cabos)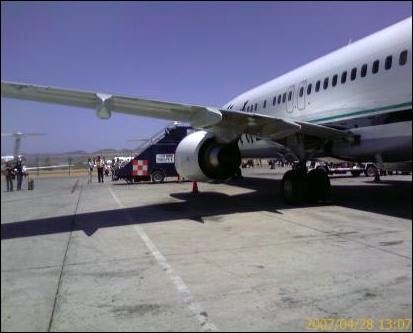 An Alaska Airlines airplane wing (at the Cabos, SJD, airport)
Posted by emmanuel at May 13, 2007 1:42 PM