The view from our Loreto lot: changing over the years
Last week we were in Loreto, Baja California Su, in Nopolo, a small neighborhood south of Loreto, where the Loreto Bay project is being developed.
I was looking towards the water from our lot and I felt something had changed. I couldn't put my finger on it, but I felt something was different. After coming home I pulled out a few pictures I had taken from the same spot two years ago and I saw it: a bunch of Loreto Bay homes are now visible!
Here's a picture taken from our lot in December 2005, facing the sea of Cortez: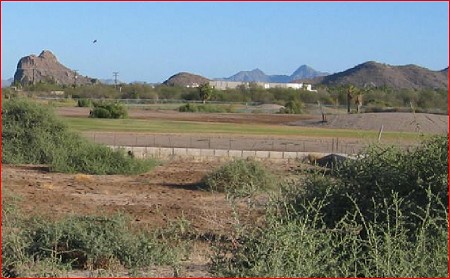 A view from out lot, in December 2005

The big building we see in the above images is an old convention center built by Fonatur years ago, which is was being used by Loreto Bay to store materials.  Now, here's a picture from August 2007, from the same location:  
The same view from out lot, in August 2007

See the buildings? Click on the pictures for higher resolution (a bigger picture). Loreto Bay did a great job at first building all of those units from the first neighborhood (what they called the "Founders Neighborhood").
Update: here's an update from our latest trip -
The same view from out lot, in April 2011

The second neighborhood, called "Agua Viva", has now been partially built and we can no longer see the old convention center from our lot.
The last I heard Loreto Bay had sold 87% of all units in "Agua Viva".  As of April 2011, Homex (a Mexican construction company) has purchased all of the remaining Agua Viva lots.
Below I publish images from Google Earth that shows the angle of the above two pictures.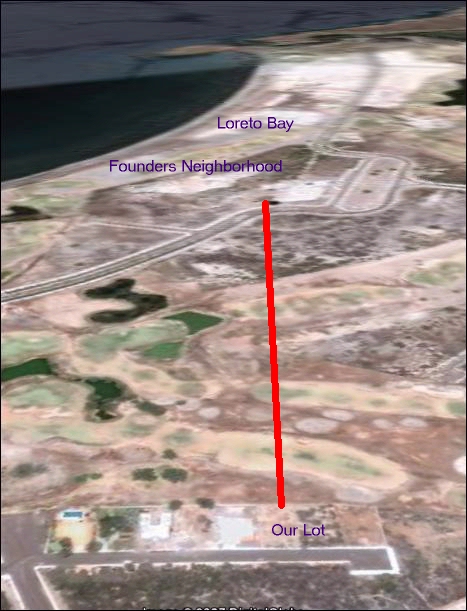 December 2005: nothing between us and the old Fonatur convention center.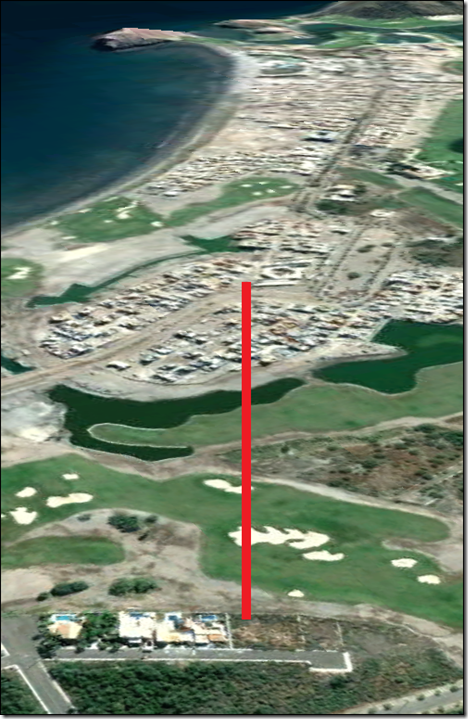 April 2011: the Loreto Bay "Agua Viva" neighborhood is now partially built; the golf course has been completely re-designed and we can see some of the new canals that were built.
Good times!
Posted by emmanuel at September 7, 2007 7:49 AM