A drive through the Nopolo Neighborhood in Loreto, Mexico (September 2006)
A couple of months ago, in September 2006, we were in Loreto, Mexico. This video is a 7 minute trip from the hotel "Inn at Loreto Bay" to a lot we purchased on the Loreto golf course.
You can see all of the construction work going on at the founders neighborhood of Loreto Bay as we drive through the Nopolo neighborhood. Notice how amazing and close the mountains are to the Sea of Cortez, with our lot right in the middle of it.
Below I also publish a map that shows the exact route we took.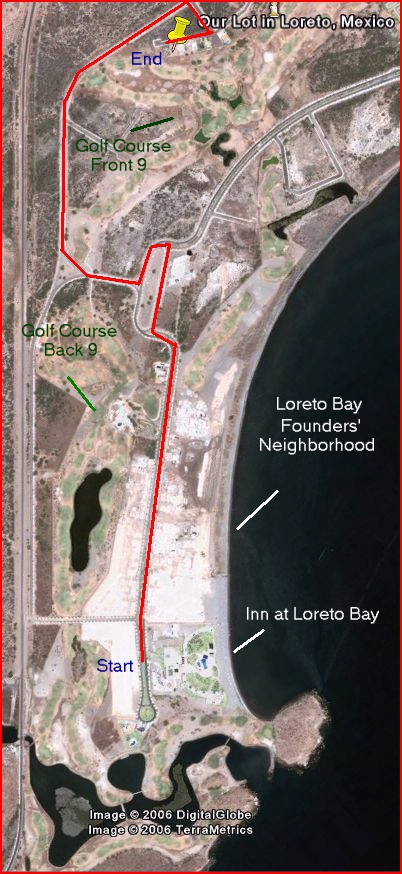 Posted by emmanuel at January 1, 2007 12:17 PM