Beach view, Inn at Loreto Bay
I filmed this 30 second clip at the Inn at Loreto Bay's outdoors restaurant. While we stayed there in September 2006, there was a great breakfast being served, right by the beach.
A few remarks:
In the clip, you can see the beautiful Janelle, my wife. Ok, technically we are not married, but it gets complicated explaining the "fiancee" thing, so we call each other "husband" and "wife". I love her like my wife.

J

David, our architect, see his website at http://www.davidkesler.com/
I believe the big rock is called "La Punta", or "the point", "the tip".
Check out how calm the water is in the Sea of Cortez. On a previous trip we took in December of 2005 the water was a lot more choppy, but as you can see in the video, it looked and felt like a swimming pool this time.
This beach is ok; don't expect white sand, but it looks good. It's one of the better beaches of Loreto.
Below I copy a few pictures that show the exact location of the rock, "La Punta", in Loreto and in relation to our lot.
Additional pictures
Here's a view of the Inn at Loreto Bay, and the Founders' neighborhood. Notice La Punta at the bottom and our lot in the distance: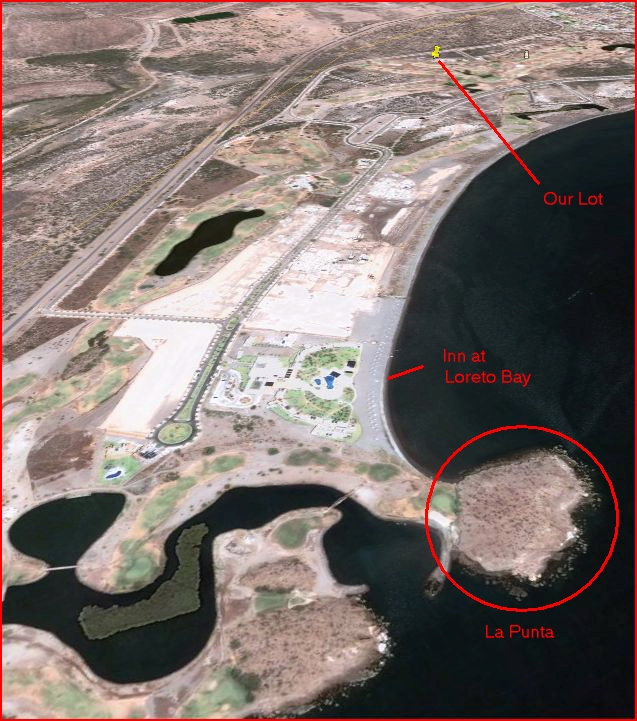 Joe, Janelle and Sandy pose in front of our lot. Notice that we can see La Punta, right over the golf course.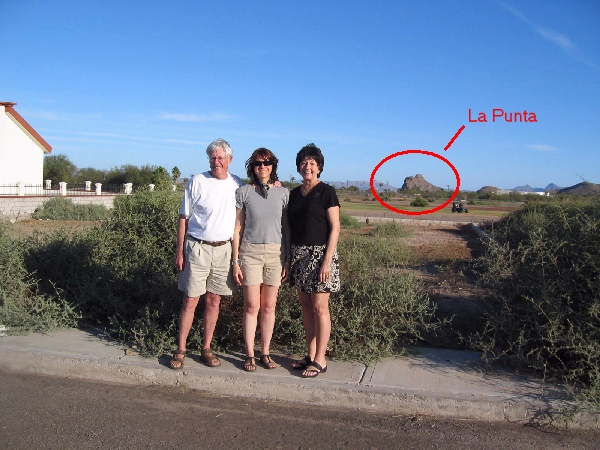 In this picture you can see La Punta from the air, right at the tip of the Inn at Loreto Bay beach.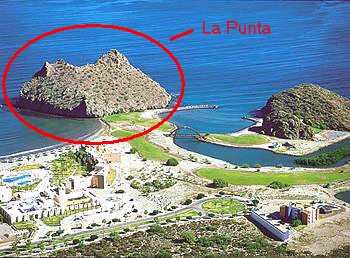 This is a picture taken from our lot, right by the golf course. You can see La Punta right over the golf cart: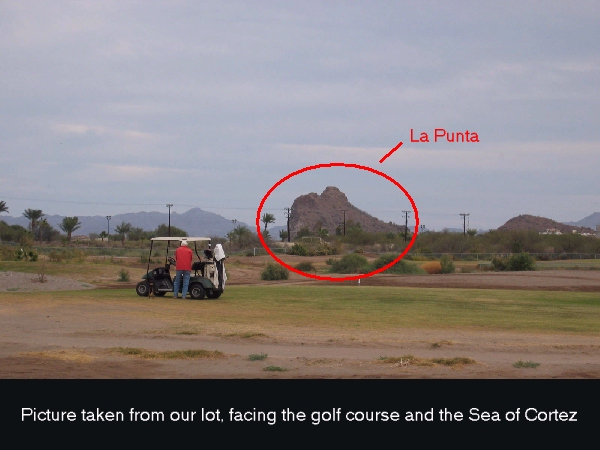 Posted by emmanuel at January 2, 2007 3:54 PM