Cabos Home Depot - Kitchens
This is the third in a series of articles with pictures of items we found available at the Kitchen Department at the Home Depot in Cabos San Lucas, BCS, Mexico.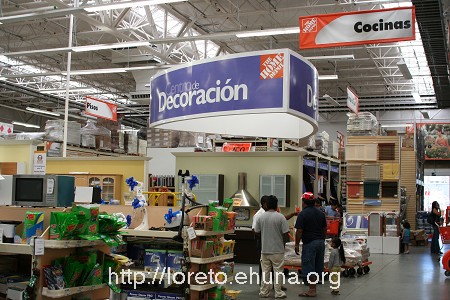 The Kitchen Department ("Cocinas")
is right behind the Decorations Department
See below for some of the available kitchens or click here for the index listing all items we found at the Home Depot in Cabos.
Disclaimer: please note that these items were available on 3/4/2007. Call Home Depot in Cabos before driving down to make sure the item you're interested in is still available and the price has not changed. If you'd like to zoom in on a price or a detail, download the "high-resolution" image (3456x2304).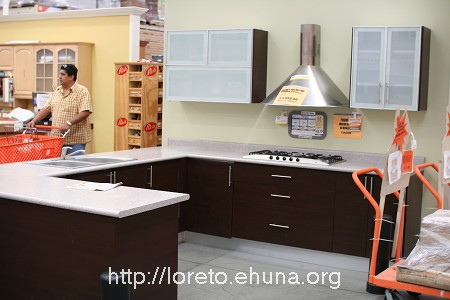 Item No.: Kitchen-01
Article No.: Huesca (Special Order)
Price: $86,404
Picture 1: Click Here for low resolution (800x533)
Picture 2: Click Here for high resolution (3456x2304)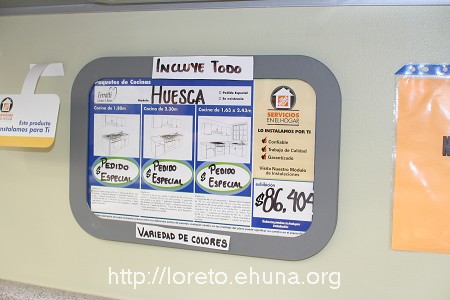 Item No.: Kitchen-02 (Price of Kitchen-01)
Picture 1: Click Here for low resolution (800x533)
Picture 2: Click Here for high resolution (3456x2304)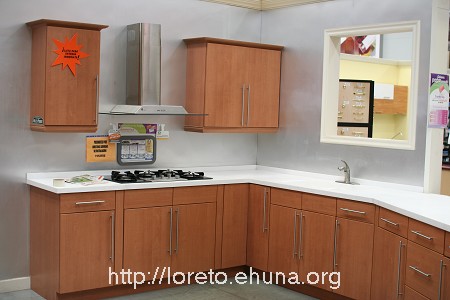 Item No.: Kitchen-03
Article No.: Canton
Price: $21,531
Picture 1: Click Here for low resolution (800x533)
Picture 2: Click Here for high resolution (3456x2304)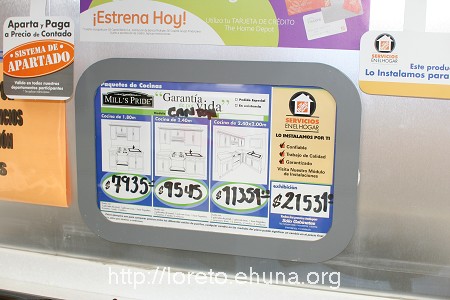 Item No.: Kitchen-04 (Price of Kitchen-03)
Picture 1: Click Here for low resolution (800x533)
Picture 2: Click Here for high resolution (3456x2304)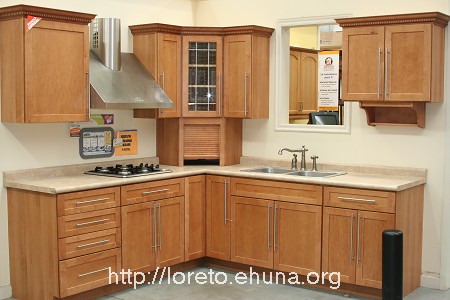 Item No.: Kitchen-05
Article No.: Thorton Tofee
Price: $63,811
Picture 1: Click Here for low resolution (800x533)
Picture 2: Click Here for high resolution (3456x2304)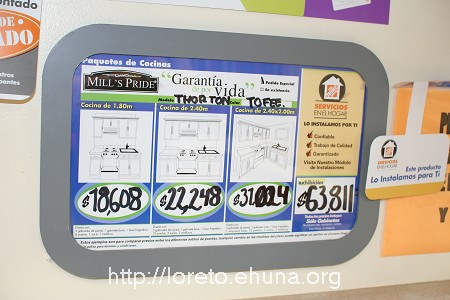 Item No.: Kitchen-06 (Price of Kitchen-05)
Picture 1: Click Here for low resolution (800x533)
Picture 2: Click Here for high resolution (3456x2304)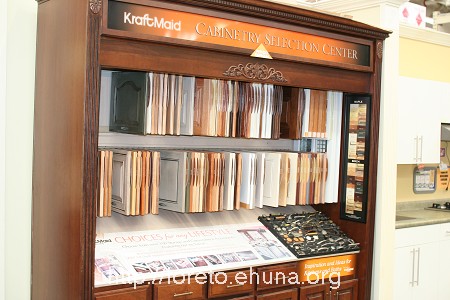 Item No.: Kitchen-07
KraftMaid – Cabinet Selection Center
Picture 1: Click Here for low resolution (800x533)
Picture 2: Click Here for high resolution (3456x2304)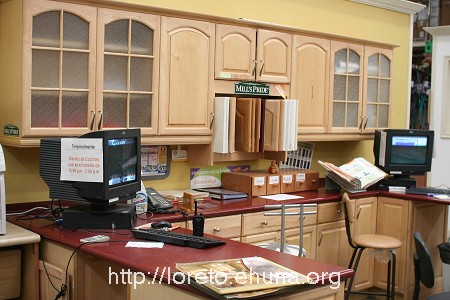 Item No.: Kitchen-08
Article No.: Mill's Pride (Special Order)
Price: $52,911
Picture 1: Click Here for low resolution (800x533)
Picture 2: Click Here for high resolution (3456x2304)

Posted by emmanuel at March 7, 2007 3:37 PM