New draft of house design: "Z Shape"
Janelle has been working hard on the house design and she has allowed me to post a first draft of a new design: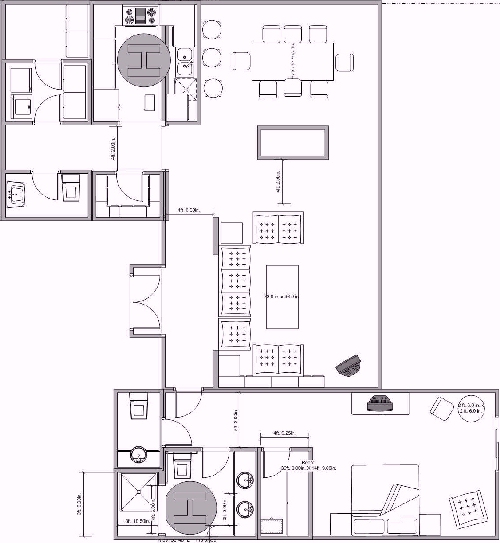 She calls this the "Z Shape" design due to it's resemblance to, well, the letter Z. This would be the ground floor of the house and contains:
- Two bedrooms, a master suite and a guest bedroom.
- Two bathrooms, each room has its own.
- A kitchen.
- A living room with a great view of the golf course, the sea of Cortez and the mountains.
The guest bedroom would be converted to an office or workout room once the second floor is built.
If you'd like to view the first draft of the Z-Shape design, here are some files available:
- Low Resolution image (1127x1225, 188 KB) where you can see the Z-Shape house itself.
- High Resolution image (2698x1510, 192 KB) which also includes the garage and the (potential) swimming pool.
- PDF file. If you don't already have one, you will need a PDF reader, you can get one here or here.
This is exciting stuff, great work Janelle! Hopefully we'll soon work with our architect to create sections and elevations for our contractor in Mexico.

Posted by emmanuel at March 7, 2007 4:46 PM