Cabos Home Depot - Doors
This is the fourth in a series of articles with pictures of items we found available at the Doors Department at the Home Depot in Cabos San Lucas, BCS, Mexico.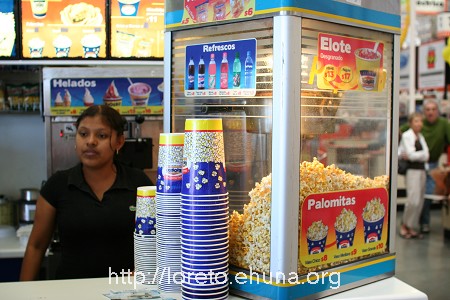 I donít have a picture of the doors department,
but popcorn, hotdogs and refreshments were available
See below for the doors that Janelle found interesting or click here for the index listing all items we found at the Home Depot in Cabos.
Disclaimer: please note that these items were available on 3/4/2007. Call Home Depot in Cabos before driving down to make sure the item you're interested in is still available and the price has not changed.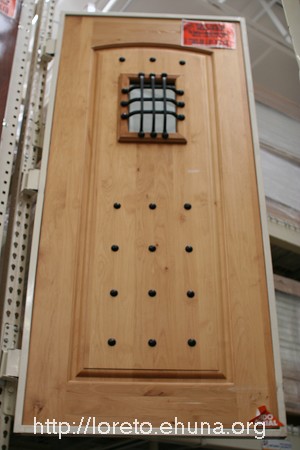 Item No.: Doors-01
Size: .91x2.13
Article No.: Maprex AD693-A
Price: $7,385
Picture 1: Click Here for low resolution (800x533)
Picture 2: Click Here for high resolution (3456x2304)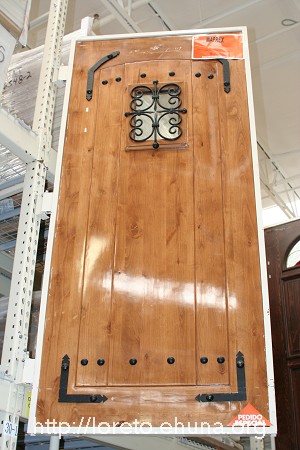 Item No.: Doors-02
Size: .91x2.13
Article No.: Maprex AD600-R
Price: $7,385
Picture 1: Click Here for low resolution (800x533)
Picture 2: Click Here for high resolution (3456x2304)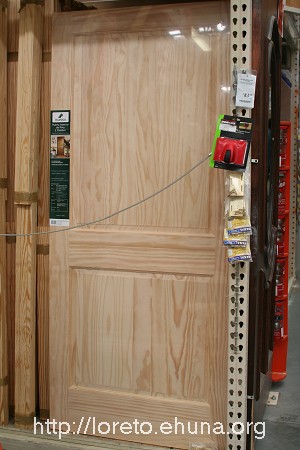 Item No.: Doors-03
Size: .91x2.03
Article No.: Pro Masa Interior 819316
Price: $999
Picture 1: Click Here for low resolution (800x533)
Picture 2: Click Here for high resolution (3456x2304)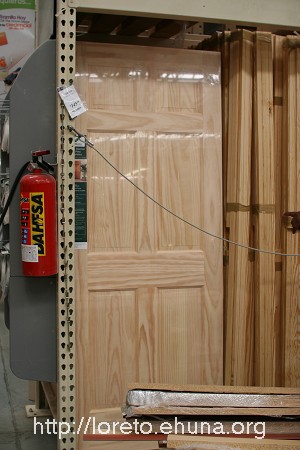 Item No.: Doors-04
Size: .81x2.03
Article No.: Pro Masa Interior
Price: $899
Picture 1: Click Here for low resolution (800x533)
Picture 2: Click Here for high resolution (3456x2304)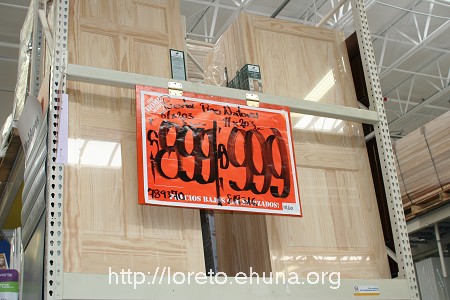 Item No.: Doors-05
Two previous doors side by side with prices
Picture 1: Click Here for low resolution (800x533)
Picture 2: Click Here for high resolution (3456x2304)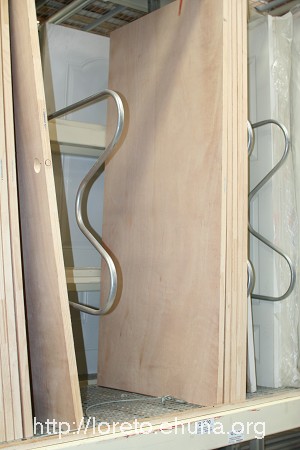 Item No.: Doors-06
Size: .80 x 2.03
Article No.: 116423, Interior hollow
Price: $419
Picture 1: Click Here for low resolution (800x533)
Picture 2: Click Here for high resolution (3456x2304)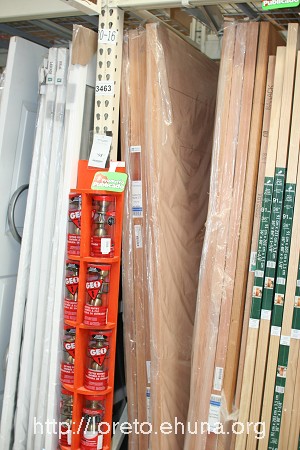 Item No.: Doors-07
Size: .90 x 2.13
Article No.: Infinity Brand, Tamesis model, SKU 688298
Price: $499
Picture 1: Click Here for low resolution (800x533)
Picture 2: Click Here for high resolution (3456x2304)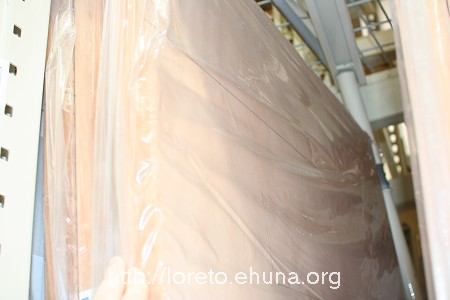 Item No.: Doors-08
Close up of previous door
Picture 1: Click Here for low resolution (800x533)
Picture 2: Click Here for high resolution (3456x2304)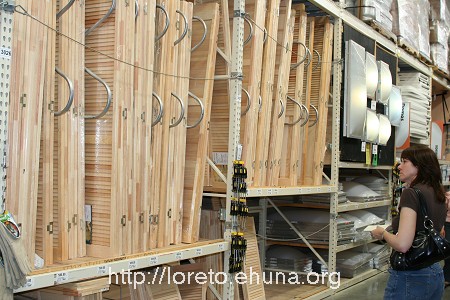 Item No.: Doors-09
Size: .60 x 2.03 or .90 x 2.03
Article No.: 270797
Price: N/A
Picture 1: Click Here for low resolution (800x533)
Picture 2: Click Here for high resolution (3456x2304)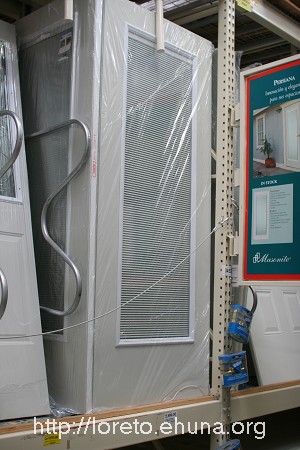 Item No.: Doors-10
Size: 89.4 x 2.13
Article No.: 593876, Pued Devian, Built-in Blinds
Price: $2,999
Picture 1: Click Here for low resolution (800x533)
Picture 2: Click Here for high resolution (3456x2304)

Posted by emmanuel at March 8, 2007 11:18 AM