A drive through the Nopolo Neighborhood in Loreto, Mexico (May 2007)
We just came back from a trip to Baja California Sur (BCS) where, among many towns, we visited Loreto. This 6:40 minute video is a drive we took from the Inn at Loreto Bay to our lot in the Nopolo neighborhood:
Every time we come to Nopolo, I'm always amazed when I see the progress the Loreto Bay company has made since our last visit. Click here to watch a video of the same route that we filmed in September 2006. Also, below you can see a map of the route we took.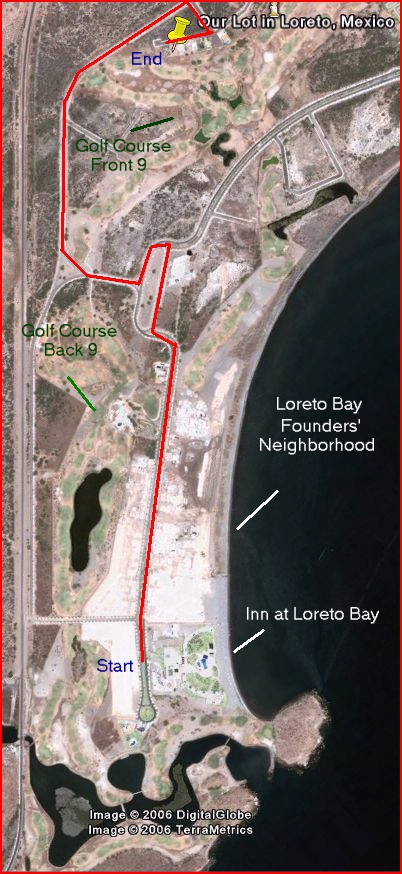 Posted by emmanuel at May 6, 2007 5:28 PM