How close is our lot to Agua Viva?
I have created a picture that shows how close our lot is in relation to Loreto Bay and the Agua Viva neighborhood: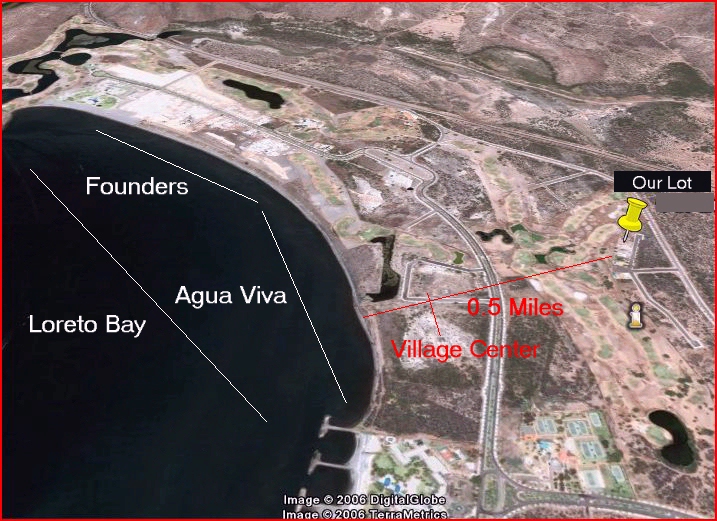 Notice that our lot is less than half a mile from the water (Sea of Cortez) and only a fairway in the golf course separates us from the Agua Viva neighborhood.
For more information on the Agua Viva neighborhood in Loreto Bay, click here. I also published a promotional video from Loreto Bay that describes Agua Viva, click here for part 1 and here for part 2. Below I also publish a plan of the Agua Viva neighborhood and information on the "Village Center".

Map of Agua Viva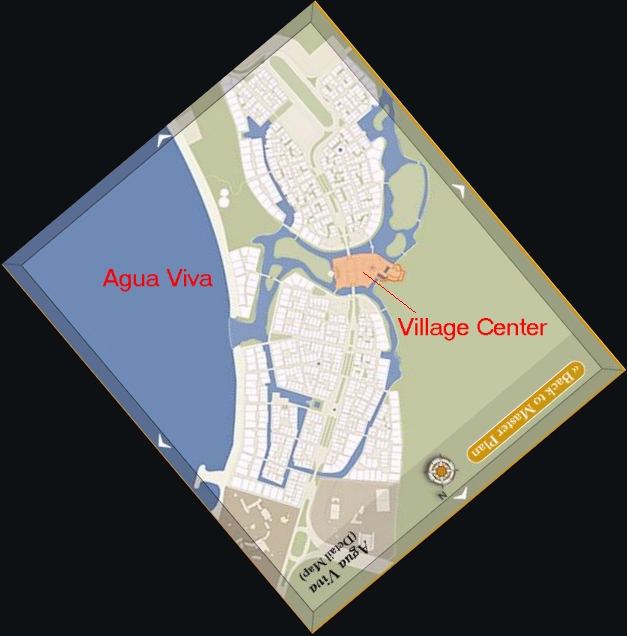 The map above is found on the LoretoBay.com web site and represents what the neighborhood will look like once the work is complete.
Notice that what they called the "Village Center" (in orange above) is right across the golf course from our lot. Here's more information on the Village Center: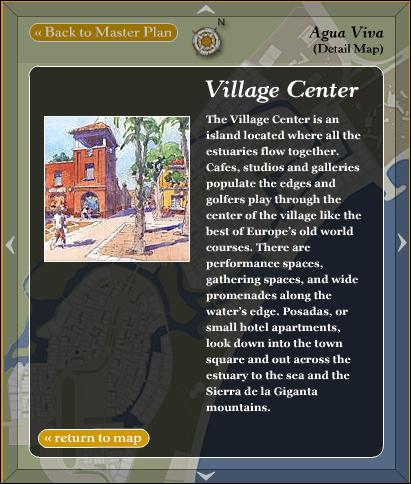 If you'd like to learn more about the different neighborhoods in Loreto Bay, click here for the Loreto Bay Master Plan - they did a good job of using Flash to easily allow for an interactive map.

Posted by emmanuel at December 31, 2006 8:39 PM