Pictures of new hospital in Loreto, Baja
On my last trip to Loreto, Baja California Sur, Mexico, I was told construction on the new hospital had started.  I drove up to the new building and took a few pictures.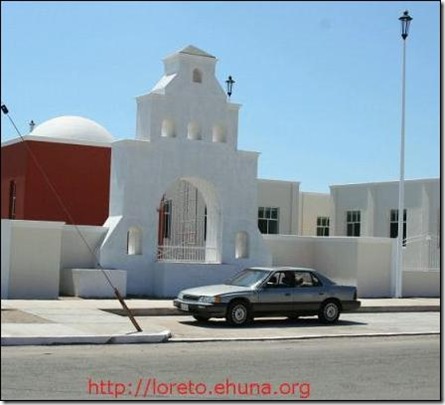 The new hospital in Loreto, Baja, Mexico
The hospital is located on the main Baja highway, between the bridge and the entrance to Loreto when coming from Nopolo.
The building looks great, but it looks like there's a lot of work to be done.  I didn't see anyone working on the hospital while I was in Loreto, maybe it's because it was really hot (my visit occurred end if August, beginning of September 2007).
You can view the pictures at:
http://pictures.ehuna.org/v/public/loretohospital/
Note: I did not see any signs and did not get any confirmation from anyone that this is really the new hospital being built.  I received information from a couple of local Loreto residents, but they were maybe playing a joke on me.
Posted by emmanuel at October 8, 2007 4:33 PM